Hello everyone.
I'm new to fritzing and want to make a schematic for a project.
Since I couldn't find a schematic for the 16-relay module I'm using, I made my own from an Arduino schematic, editing the pin positions and text in Inkscape.
The problem is that when connecting the pins with the rest of the parts, the wire snaps to the center of the module, not to the pin, which makes wiring impossible.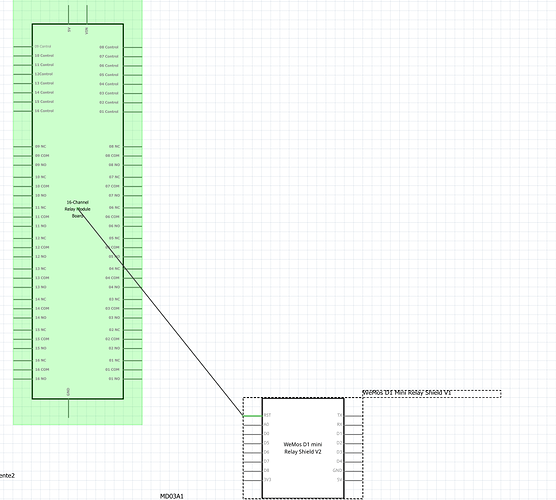 In the part edition window I see that there is a kind of "hitbox" that includes the whole part, and I don't know how to delete it.
What am I missing?
Thank you very much in advance.