hi there!
I just finished these two fritzing parts to correct many of the issues that other similar available parts have: incorrect dimensions, no JST connector, missing pins, incorrect wiring, incorrect naming, etc.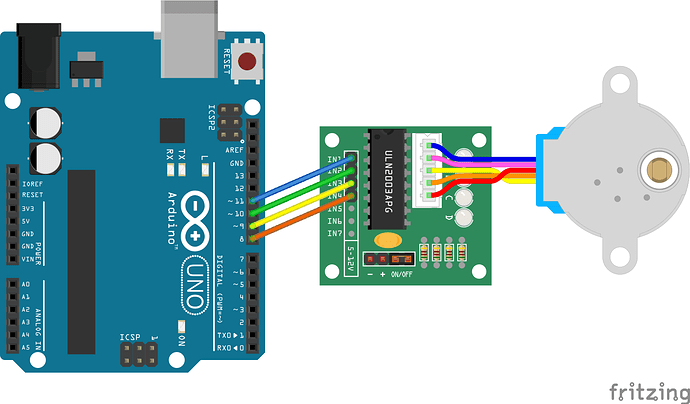 They are available at https://github.com/mgesteiro/fritzing-parts
And here the fritzing example in the picture: 28BYJ-48-driver_and_motor.fzz (42.6 KB)
As you can see, they look and connect nicely (and correctly).
I used the @vanepp FritzingCheckPart tools to validate them, but let me know if anyone discovers any issues with them.
best regards!