Hello,
I'm new on fritzing and i was searching for a project a Meanwell part for IRM-05-05.
As I couldn't find any, I made this first file :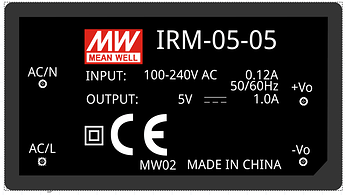 I haven't tested it on a PCB yet, so if some experts can verify it that would be great.
I hope it will be useful to the community.
Have a nice day
PS: How can i upload the fritzing part on the forum?