I'm using this Lora part as SX1276 but mine have holes, in addition to the pad of SMD version i would like to use holes for headers to increase adherence when soldering.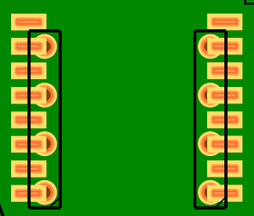 I tried to add some Pin header and make the desired shape but Fitzing do not like it when checking with "Design rule check".
There is an option of "Through-hole" on Edit new part > Connections but not sure what it's gonna look like.