Did not faced this when I was using version 0.9.4 but now running version 0.9.6
I have a wire overlap problem.
After finishing a pcb design I plotted an Etchable PCB and noticed for the first time wire overlaps when the wire is connected to a hole: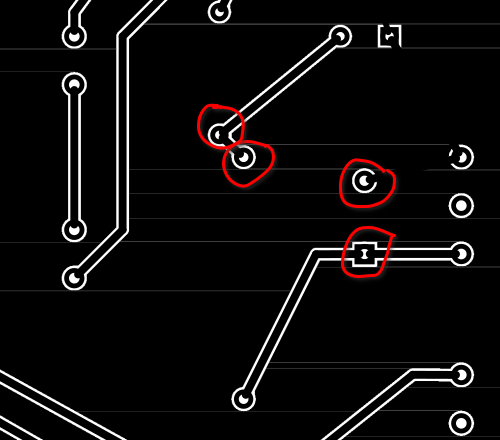 Some holes are not "open" due to the round wire end.
Same when plotting and Etchable SVG, but when I plot Extended Gerber I cannot detect this.
Increasing copper around a hole did not solve this problem. Used the same wire width all the time both in version 0.9.4 and 0.9.6
Running PCLinuxOS as my O.S.
Can someone explain what I am now doing wrong with respect to version 0.9.4.
Thanks, Joe.