I am having trouble creating a new part.
I need to make a version of the ESP32C3-DevkitC-02.
I made the SVG file and tried to import it, but it always imports blurry.
When I open the SVG on anything that isn't fritzing it is clear.
Can anyone help me get to the bottom of this? I have attached the SVG and an image of the imported file.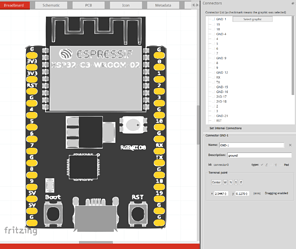 Thanks