Hello,
I have been working on a PCB for a project that revolves around an ESP32-wroom. I have all of the components on the board and have most of the routing working fine according to the DRC.
My problem is that every single route to the ESP is found to be overlapped by the ESP itself. All of those routes are on the top of the PCB, as is the ESP.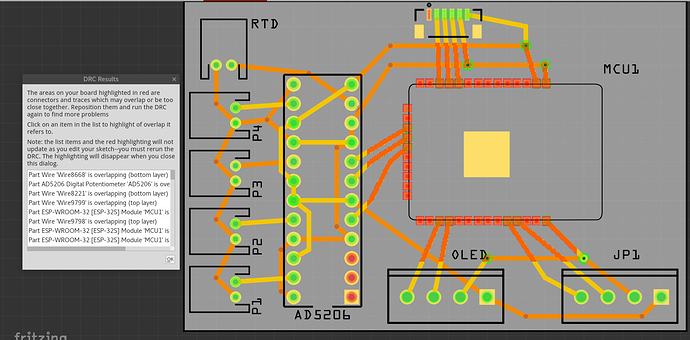 Is there something about working with SMD chips that I am missing?