Hi,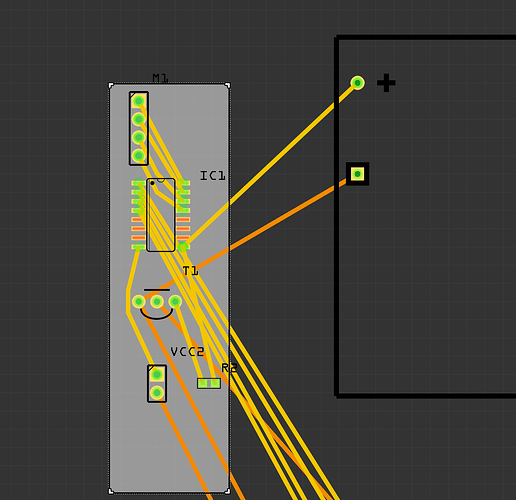 Quick question regarding the PCB fabrication:
The black box outline on the right side is my VCC1 9V supply terminals), the bottom two in the grey area is my VCC2 (4.8V supply terminals), are the dots shown there places where i can solder the wires for my power supply?

The top left corner is my motor terminals (vertical 4 dots), the stepper motor they had only comes with 4 terminals i need a one with 5. Can i add a extra dot to solder the wires from the motor?

For the IC1 do they add the IC to the board or holes are added to solder the IC ourselves?

How do i make my PCB more neater i tried the auto route function but it keeps giving me the same layout.
Any help is appreciated and thank you so much to you guys in advance.