Hello,
I am having trouble with cut outs in Frizting.
Here is the board I am trying to design (except for the bogus LEDs), as seen in Fritzing: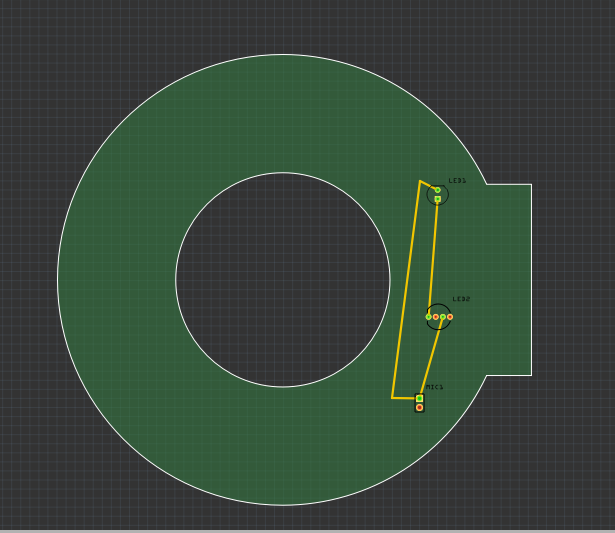 ​
You see the board has a donut shape with a rectangular bulge on the right. I have attached to this post the svg file for the board (
MS PCB 5.svg
) and the Gerber files exported from Fritzing (donut.zip in the next comment).
As you can see from donut.zip, the problem is that the board outline does not show the hole. I used subtraction, i.e. the method recommended in this link, but it does not work. I also tried to use subtraction to modify an external PCB path and it does seem to work. There seems to be a problem when the extra path enclosed is inside the outer path. What is the method to do Cut outs?
Thanks,