I found this post: New Part THT & SMD problem but I fear I'm "missing the woods for the trees" here!
From what I understand THT pins go on both Copper0 and Copper1, SMD Pads go on Copper1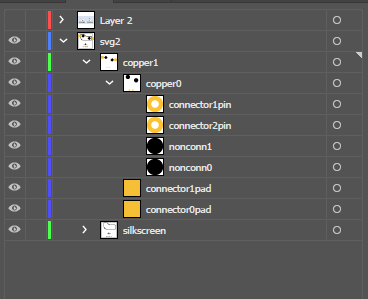 (Ignore Layer 2 - not in use and deleted from saved svg)
My .fzp has Copper0, Copper1 & Silkscreen set.
My pads are set as

Pins as

My problem is that the THT pins DO seem to be working as expected, but my pads do not. When the part is on TOP layer, all pads and pins can be connected to from the top as expected. When I move my part to the BOTTOM layer, the THT pins are still connectable no matter what layer I'm on - to be expected. BUT, the SMD Pads are only accessible from the TOP despite my part being on the BOTTOM layer (So the Pads should ONLY be connectable on the BOTTOM layer)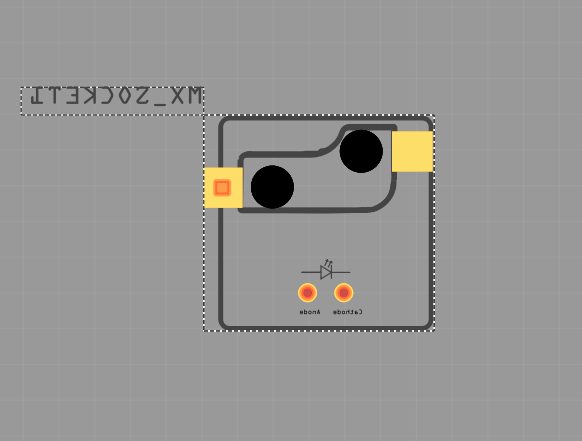 So basically, the SMD PADS can only be connected to on the TOP layer - which is obviously wrong when my part is on BOTTOM layer.
What am I doing wrong?