I downloaded a custom part (Teensy 4.1) from this post.
https://forum.fritzing.org/t/teensy-4-1-part/11035
Here's the part I got for convenience:
Teensy 4.1.fzpz (40.8 KB)
For some reason I can't connect anything on this part on the top layer. I tried editing the part but I can't seem to be able to change anything. Looks like the connectors are already set to "Through holes" see screenshot below: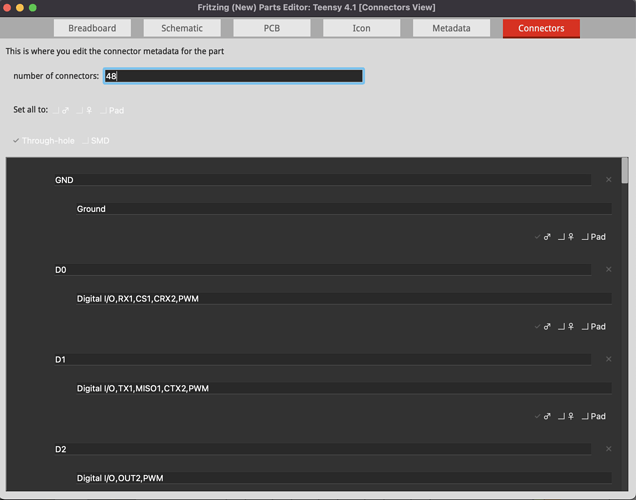 This is my circuit from the bottom layer, as you can see I can connect traces on the bottom layer: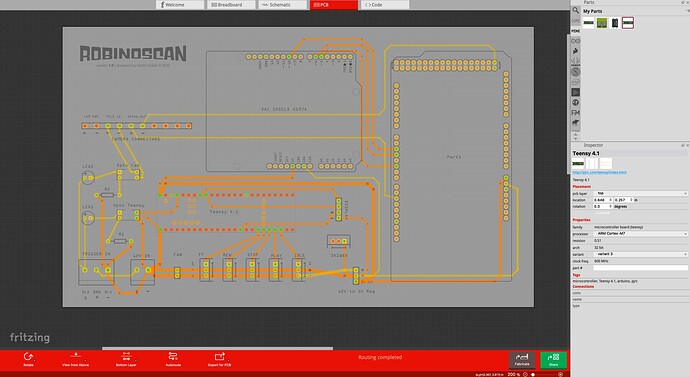 This is the top layer - I can't connect anything, the part is greyed out.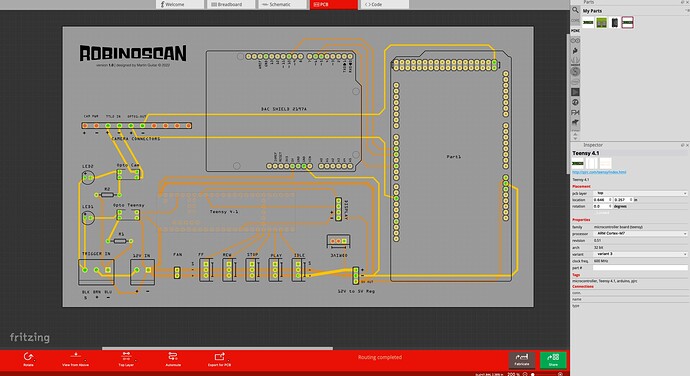 Any help is appreciated!