I tried updating an IRF520 MosFet part, because it doesn't show all its connectors in the curcuit board view.
I modified the SVG using notepad++ and it's importing "without" errors.
This is how it looks like right after importing to fritzing: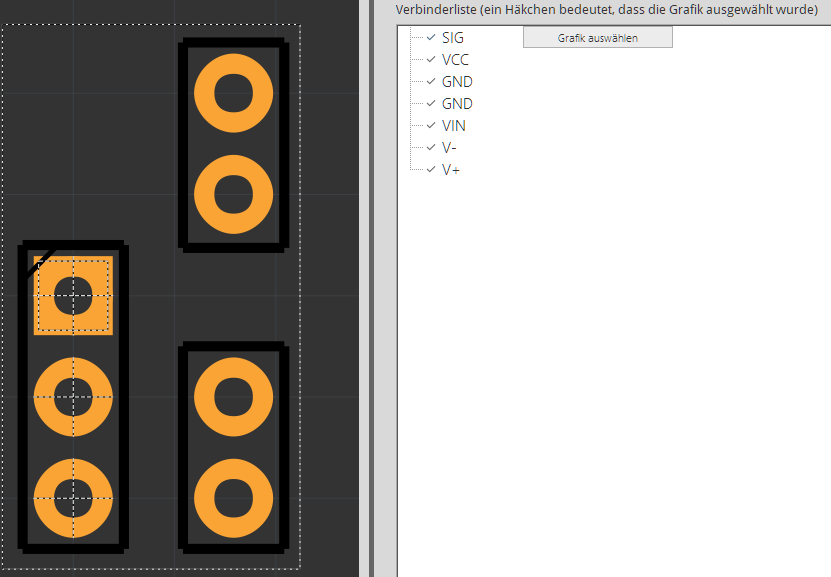 However, the pins for V+, V-, VIN and GND are assigned to something that doesn't exist.
I somehow can't fix that by using the "select graphic" button as it won't show the dotted lines after clicking on the correct circle. (scrolling through the layers using SHIFT+MouseWheel)
I'm using fritzing 0.9.4 64bit on Windows10 Pro build2004 64bit, but also tried 0.9.3 64bit.