I need a part of a RC receiver …Model no flysky R6B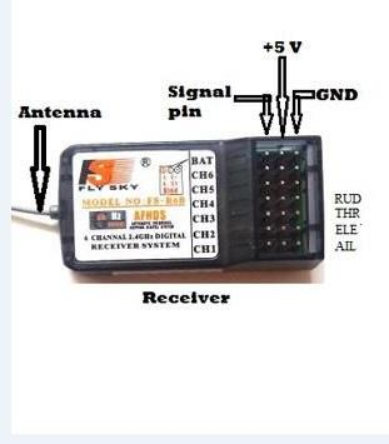 anyone please help
Your timing was good. I just finished a part for someone else with a bunch of servo connections making this relatively easy.
edit: Changed to add pcb as pads suitable for header connectors. Female allows it to plug in to the receiver, male or none to connect via wires.
flyskyr6b.fzpz (9.1 KB)
Peter
ha ha ha thanks peter . but thing is it doesn't work in pcb. I need pins in pcb.
I didn't figure it would fit on a pcb very easily, but it is easy enough to add. I expect you don't need much more than the 6 signal wires and a VCC and ground connection (as opposed to the complete set of 3 terminal servo connections each with VCC and ground?) as presumably that would more easily fit in to the connectors on the receiver. The difference looks like this: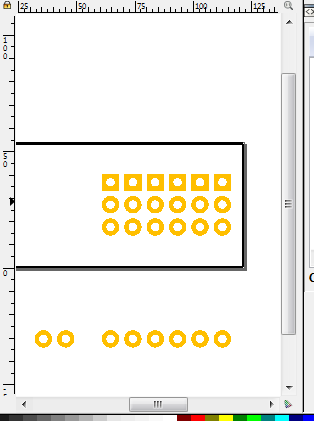 The top example is a copy of the receiver servo connections without the battery connections (I'm assuming you don't need them on the board, perhaps incorrectly) which takes the most space and is hardest to route on the board. The alternative is the bottom with a single VCC and ground connection (the two connections on the left) and the 6 signal pins, smaller and easier to route.
edit: I just realized there is a third (and forth) option. It is possible to make 3 rows of 7 female connectors on the bottom of the pcb that would plug in to the receiver with the pcb either extending out past the receiver or back so it sits on top of the receiver if space is an issue. If you tell me which option suits you I can make the changes.
Peter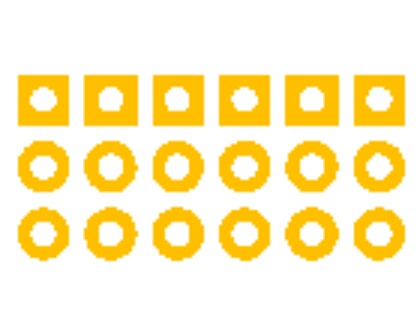 Give me traces like this
OK, the part has been replaced with one with pcb. It has all 7 pins so female headers will allow the board to plug in to the receiver directly or you can connect to the receiver via wires either by soldering the wire to the pad or installing a header.
Peter