Here are two parts for the Arduino NANO pr2040 CONNECT that @jorgechacblogspot asked for (in an unrelated thread.) There are two parts, although only the tht variant is likely useful at present as they don't appear to be selling the no headers version so far. If they start selling a no headers version the SMD variant would allow you to solder the module to your board (as would unsoldering the headers …)
edit updated to add the bar above reset in schematic on both boards.
Arduino-nano-rp2040-tht.fzpz (31.4 KB)
Arduino-nano-rp2040-smd.fzpz (31.3 KB)
the difference is that in the SMD part pcb has pads for soldering to the pads on the module and you can put them on both sides of the board. The THT version has holes for .1 connectors which are mounted on the module currently being sold.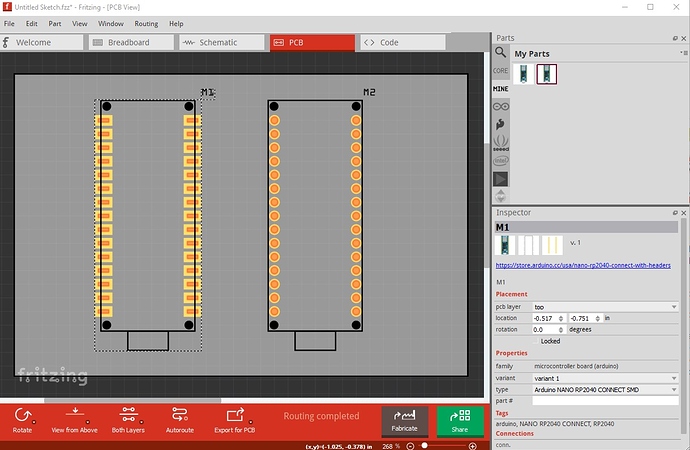 Peter