OK, I just deleted my part above to replace it with two new ones, one SMD and one through hole:
edit: Replaced these two with new versions at the bottom of the thread!
The original part (and my first one) are through hole, for the castellated mounting holes we want a SMD part. The original parts will have pads on both sides of the board (and Fritzing will happily connect to the pads on the bottom of the board which don't connect to anything!), believing they are through hole and will connect to the pad on the top. With the smd version it knows the pads are only on the top layer (or the bottom if pcb layer is set to bottom.) It is also possible to have one pico on the top of the board and by setting pcb layer in Inspector from top to bottom, have another independent pico on the bottom of the board in the same place. Here is a test sketch with the tht (on the right) board selected. To change to the smd board, set type (circled in red in the Inspector window in the lower right window) to smd and it will switch to the smd version. Doing this with wires connected, as in this sketch screws up though, so you need to disconnect the traces before doing it. If you only want to support one part, and use the castellated mounting holes then you want the smd part as it is the only one that will work correctly in that case.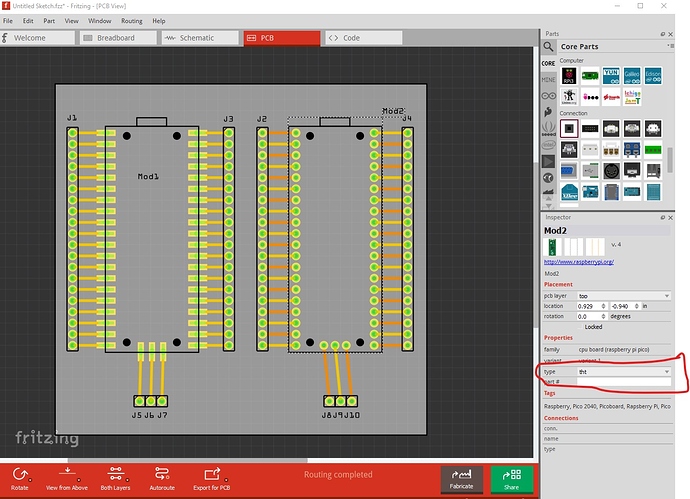 To see the difference between the two, we need to switch to the gerber output (using gerbv in this case), first with the layers copper bottom, copper top, drill and silkscreen top selected: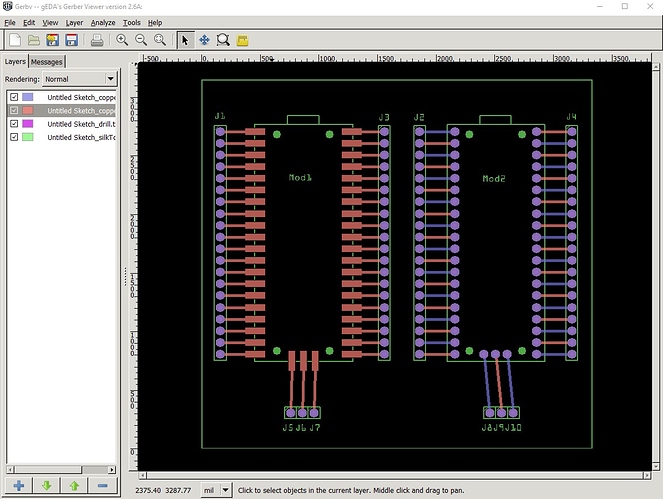 other than all the traces on the top on the smd version, hard to see much difference, but when I disable the copper top layer the difference becomes obvious: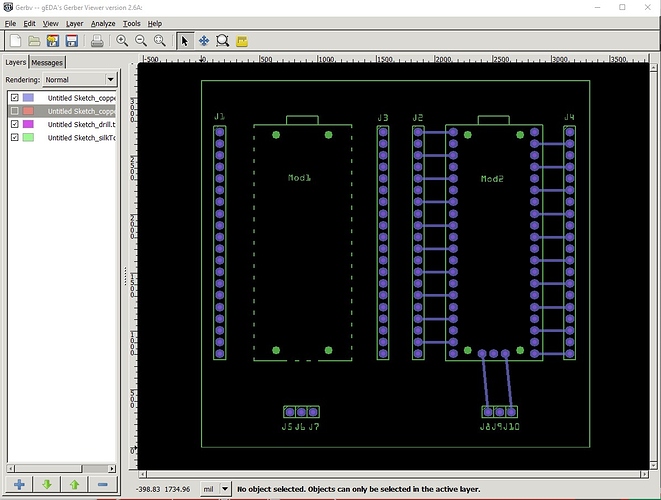 other than the .1in headers (which are through hole), there is no copper from the pico on the bottom layer and thus I could put a second instance of a pico under the one on the top (and Fritizing won't try and connect traces on the bottom with the expectation the pad is through hole as it will in the original 2 parts!) It would be a good bet to make a board from the smd version of the part and solder a pico on to the board to make sure I have gotten the pads correct (I think they probably are, but verifying with an actual board is the only sure test!)
Peter