same issue as the LM2596 schematic scale is slightly wrong and doesn't align to the grid.
Peter
This one looks better, but in pcb this time the holes are too large (0.118045in).
from the gerber output drill.txt file
; NON-PLATED HOLES START AT T1
; THROUGH (PLATED) HOLES START AT T100
M48
INCH
T100C0.038000
T101C0.118045
the gerber output from gerbv, note there is very little copper left around the hole. Probably not enough for a good solder connection.
A 0.038in hole would probably be a better bet.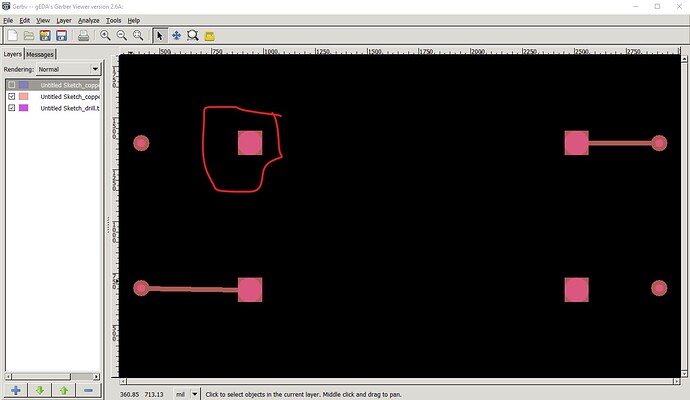 Peter