Hi
I'm a first-timer and I'm working on a project with a very short deadline. Could someone please cast their eyes over my project before having it fabricated? Willing to donate for time etc.
Very simple project but tbh I don't really know what I'm doing with fritzing. It's a teensy breakout board for a bunch of analog pins to a 36 pin connector. I know that what I want to build works(I've soldered one manually, just never tried a pcb) so I'm really just concerned with trace contrinuity and best practice.
I tried getting the ground to the gnd pins on the connector using them as ground fill seeds but have ended up using a bunch of vias in an ugly configuration. Will this thing wo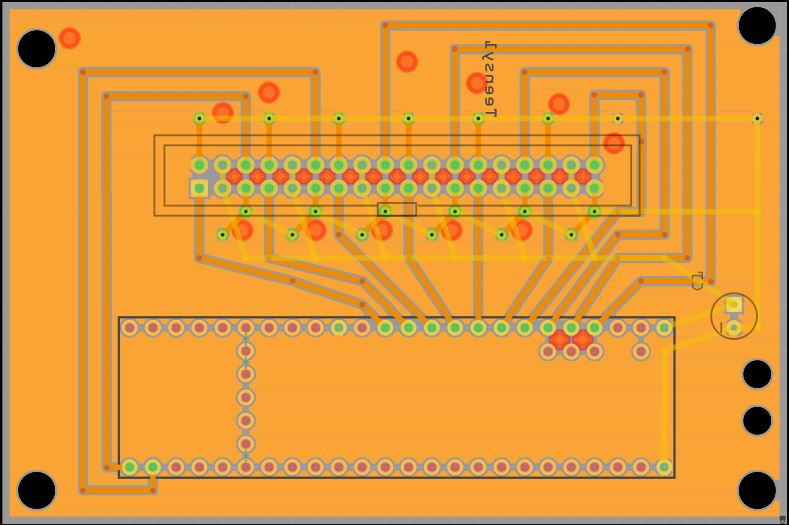 rk? There doesn't seem to be enough room for copper fill points anymore, I would REALLY appreciate some help, this thing needs to be fabricated asap. Thanks heaps.
Teensy Breakout.fzz
(130.2 KB)
PJRC-TEENSY36-BASIC_e0a6edb11f7e2836bb5d93067f5d2499_1.fzp
(29.4 KB)