Steps I took that resulted in the problem:
Used Wemos D1 mini witn "male below". Copper protection areas are rotated 90 degrees.
I have project on which I spent many hours, I would like to avoid hacking and placing second variant if Wemos to actually "trick" Fritzing, because replacing part would result in recreating all connections. Any suggestions how to fix that without losing routed connections?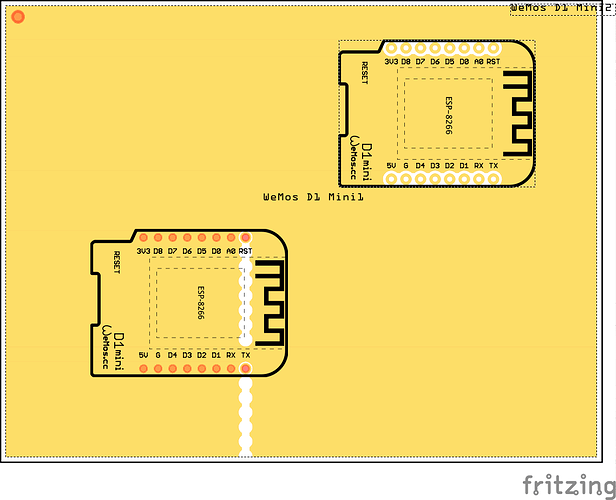 I'm pretty new to Fritzing, so not sure how I can fix that
What I expected should have happened instead:
See Wemos with "male above" variant
My version of Fritzing and my operating system:
Any.
Please also attach any files that help explaining this problem