Hi all!
I need usb 3.0 type A connector part, see attached pic.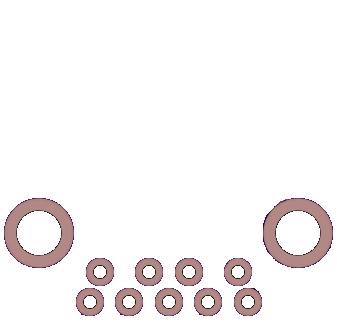 Can you please help me?
What's wrong with the one in the parts bin?
thank you for the response!
i found only usb 2.0 with 4 pin in parts bin, and i need usb 3.0 with 9 pin like in the attached images.
if you know where i can find this part please be so kind and provide me a link.
parts search for usb 3 turns up a Sparkfun usb 3 female connector although it says it is untested and a quick try indicates the connections need work. I didn't look further down the list for others …
Peter Van Epp
There is a 9 pin in there, but it only works in PCB view. Do you need the BB or SCH view? It wouldn't take much to get views from other USB's to fix it.
Thank you all! I've found the part in parts bin. It wasn't there before because for some reason latest fritzing version had old parts bin. Now it's ok!
I'm fixing up the other views for this part - it's only missing some connector pins -, but the part in FZ has a different dimensional PCB layout from the drawings above. so that will have to be fixed also.
I'm assigning/select graphic the pins, and was wondering how you assign those 3 dimensional pins with the small square centre and 4 sides so that it grabs all 5 nodes - center and 4 sides. I can assign the small centre square, but not the whole thing like has been done on the original 4 pins already there.
I made a new part to the drawing above using the Wurth datasheet -

And Wiki pic

Extra pins added to BB and SCH, and all pins redone and put in their proper position in PCB.
USB3-A
V1.0 - USB3-A.fzpz (11.1 KB)