Hello, I am newbie in using Fritzing. I generated a new part (a 3.5mm stereo Jack), but as I tried to use it I found that a couple of terminals ("sleeve" and "tip") seem somehow internally shorted.
As you can see in the pic hereafter reported, although only 'sleeve' is grounded, 'tip' also results colored in green as if it was connected (same happens if I connect only 'tip': in that case also 'sleeve' gets colored as if it was connected too).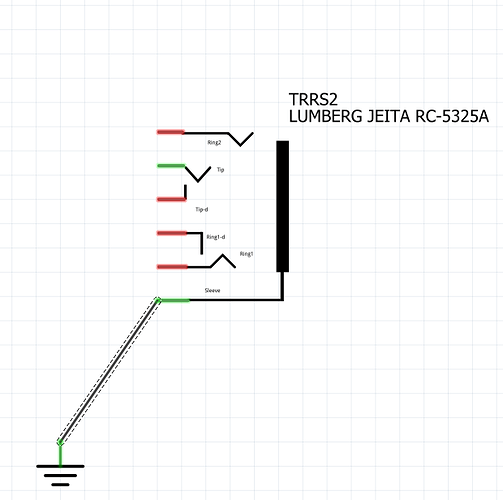 I made a fair amount of trials (one entire day…) without getting to any improvement.
Audio Jack (TRRS) 3.5mm.fzpz (8.1 KB)
I should have uploaded the fzpz file that from another post I understood could allow to troubleshoot where the issue is.
I'd really appreciate any help may arrive from the community members, otherwise I'm afraid my short career as a Fritzing would have already come to an inglorious end…
Thanks a lot
Regards