There is a common variant of this module (sold on popular e-commerce web sites) which looks like this: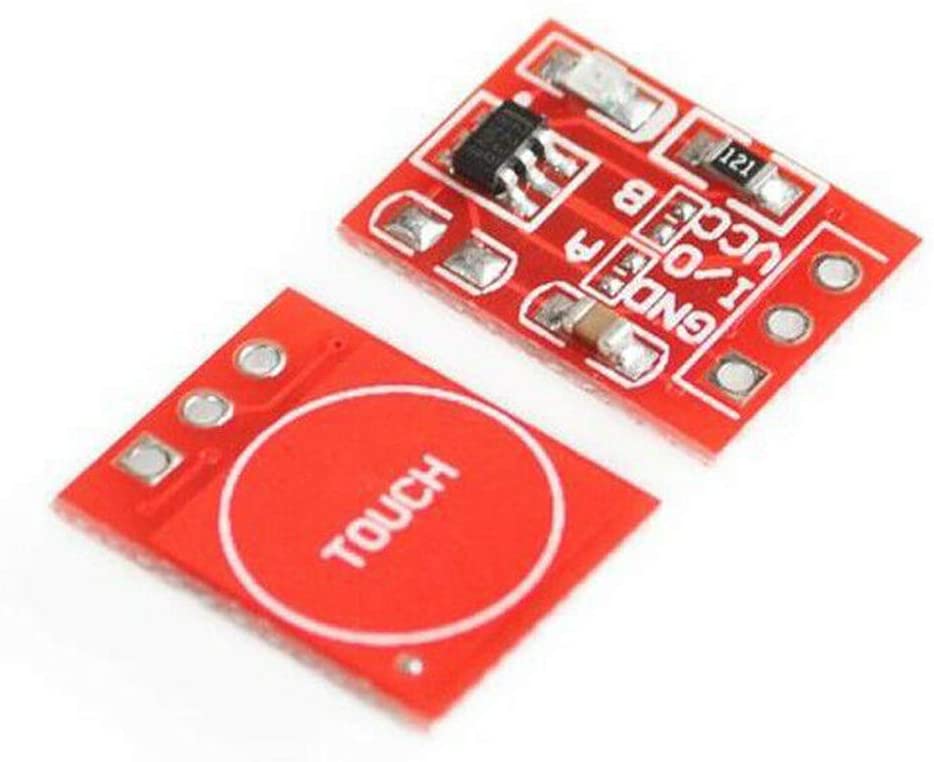 I couldn't find a part for it, so I made one (based on an existing TTP223B module which you have already). It's attached [removed, superseded by microMerlin's changes], with full details on my github:
The wires are connected in a different order to the original part, it looks very different, and it is a lot smaller, so I thought it might be worth including. License is CC-BY-SA 3.0 as per the original part I copied.