Hi there!
I was building a fritzing part adapting an SVG export from a KiCad PCB so I could draw a perfect-clean illustration with the typical layers: substrate(FR4), copper, soldermask and silkscreen. The idea was to create a process/tool to do this semi-automatically and "easily" export my KiCad designs directly into fritzing illustrations.
I was almost there when I hit this wall: the soldermask SVG layer is 65% opaque, so it allows to perceive the copper vs substrate difference, and it was perfect… in Inkscape

but in Fritzing, the border gets somehow rendered: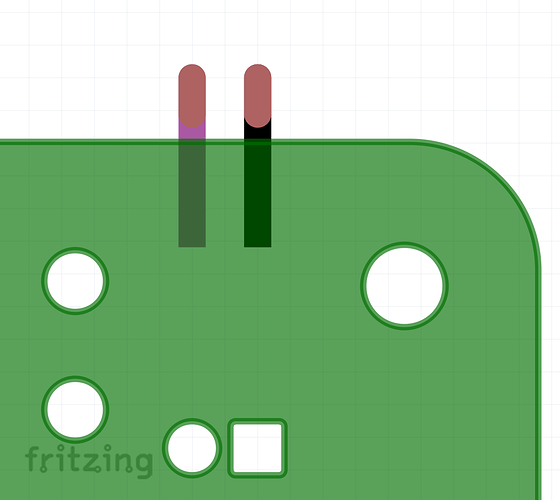 fritzing rendering a
halo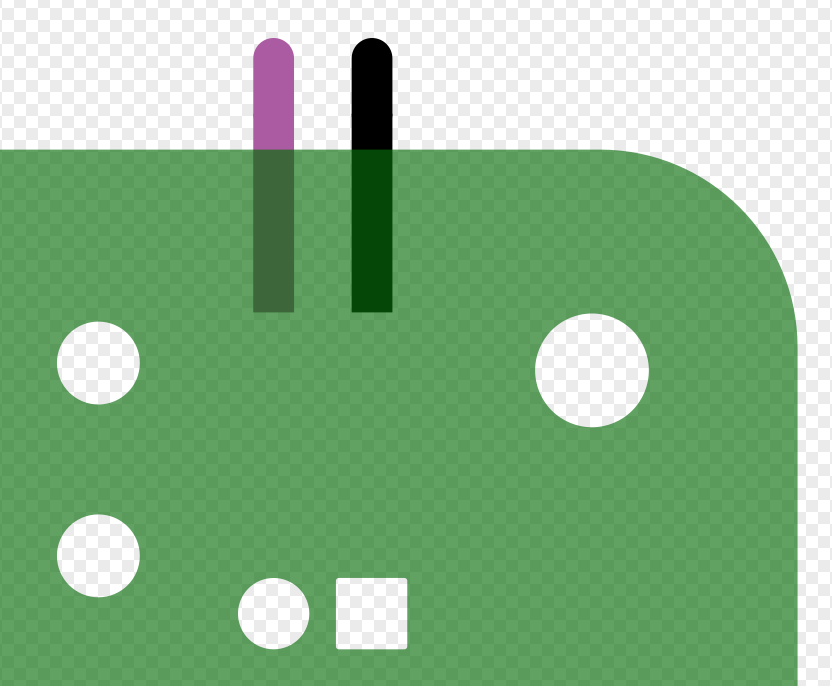 this in Inkscape
It's strange how that halo gets rendered, because it has an unexpected inset…

I already found a workaround consisting in converting the border (stroke) into a shape (path), but it is a problem that I would like to avoid because it requires manually intervention. I tried many many many things, but didn't find a better solution to be able to not remove the border/stroke.
I post the case here in case anyone hits this same issue, looking for ideas or comments and, maybe, elevating this into a bug/issue if it finally is one.
regards!
transparency.fzpz (8.3 KB)