The attached error is now being received upon start up.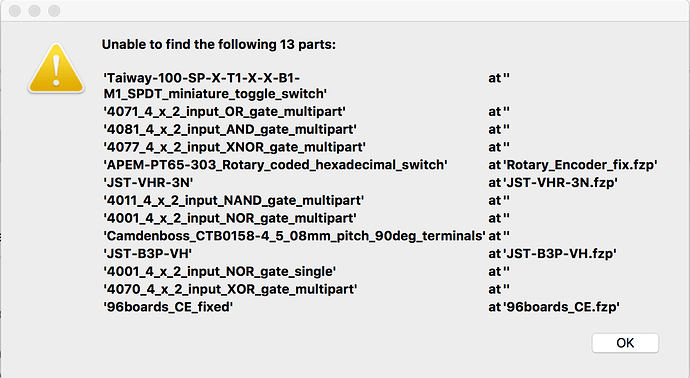 This was a clean installation of Fritzing. Then I tried to run the "check for updates" and the update failed. Now the error.
I searched the forum, but couldn't see anything about the update errors.
Running on a Mac Sierra.