Steps I took that resulted in the problem:
The Sparkfun push button is missing the internal connector wire for the shared pins. You will become aware of the problem if you use both pins of either set with the assumption that they are connected. Neither the schematic or PCB view will understand that this connection exists.
What I expected should have happened instead:
These buttons have pins (1 and 2) and (3 and 4) internally connected. While the schematic view visually shows the correct connections, the internal connections are not included.
My version of Fritzing and my operating system:
Fritzing version 0.9.3b on Windows 10
Please also attach any files that help explaining this problem
This is an example of how these pins should be used: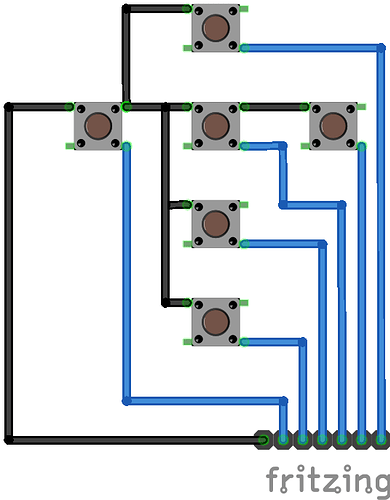 This shows the internal connections that appear to be missing: