Hello,
I would like to add a kind of "keepout" layer to parts or boards, to remind me to do not put anything in an area.
ex: hey Stephane don't put a big condo in front of the sd card tray !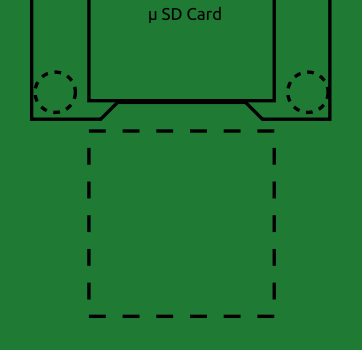 Is it possible to have a layer appearing during the design and then not exported by Gerber ?
In the previous image, it would contain the dashed lines.
@vanepp and @Old_Grey in some messages you mention a keepout layer. What is the purpose of that layer ? I see it in the code but it's commented…
Are there any other solution to do what I would like ? Use a color which is skipped during export ?
Thanks
Stephane