Hi. My base electronics understanding is lacking.
I'm 99% sure this article that includes node terminology has cleared up my understanding, in that connections can be drawn point-to-point (not common), or as the more common 'distributed node' schematic and they mean the same thing:
As an absolute beginner, point to point currently works better for my brain - so could someone do a sanity check for me and confirm that these 2 schematics I have drawn are equivalent:
(I can upload the fritzing files if preferred).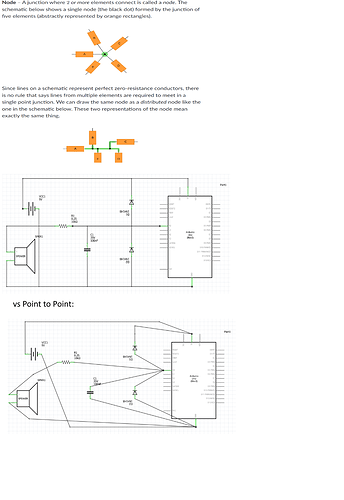 Many thanks!