I hope this is good, didn't do a lot of testing and somewhere got confused in my SVG files and had to re do it.
On thing I just found out is that when making the part Fritzing changes stuff in the SVG files. So after I make a part now and have to go back to the SVG file to change/fix something I use the files Fritzing changed and things worked better.
Relay Shield v3.0
https://www.seeedstudio.com/Relay-Shield-v3.0-p-2440.html
SeeedStudio - Relay Shield v3.0.fzpz (52.9 KB)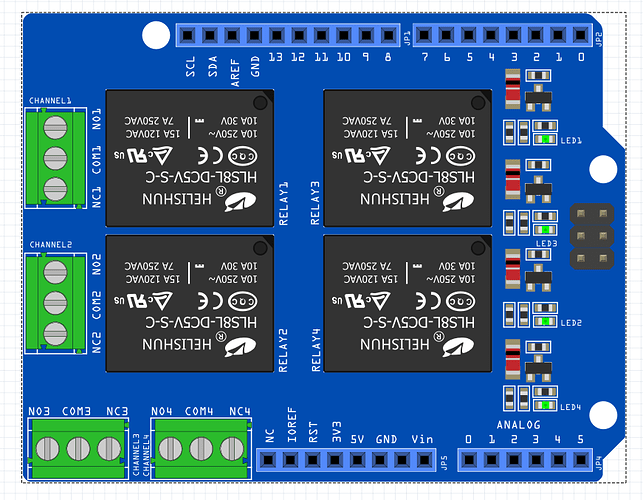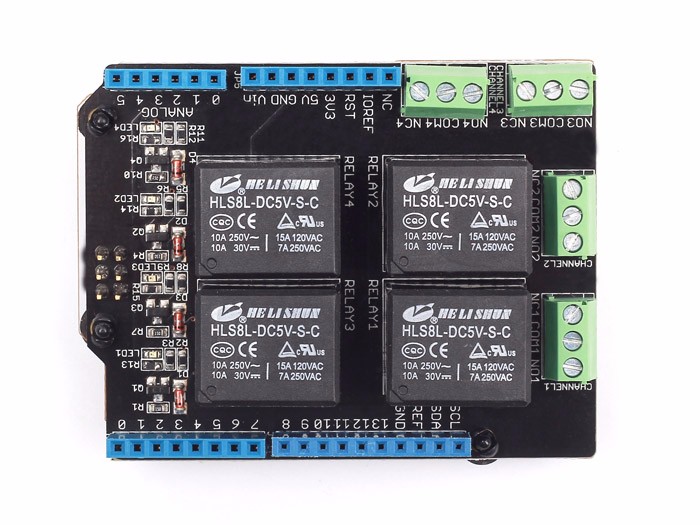 Let me know if there are any problems and I will gladly fix them.
Thanks,
Jeffery