scheme - I have to put a point to solder a wire.how you do?
Consider using a pad, via, or header. You can find them using the parts search, or looking in the 'core' parts file bin. Both will allow you to solder wires onto your board. A header might be a better solution for more then a single wire. All these parts are adjustable on their sizing.
Good luck
header is very large as I can resize?
generic header is fully resizable, look in the right hand side dialog box.
Good luck!
You're using the "wrong" header.

The one you have is indeed not changeable.
The one you want is the first one under "Connection" in the the core parts library: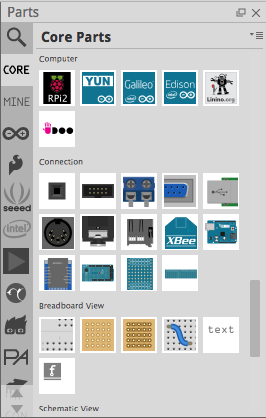 ok . thanks