Hi, I have tried setting up a build environment following the instructions herehere. Unfortunately, having started up the Qt Creator IDE and loaded the phoenix project, I cannot find any way of " Then go to the Projects tab, and under Run Settings , add this in the field Arguments".
Here is a screenshot of the IDE in question: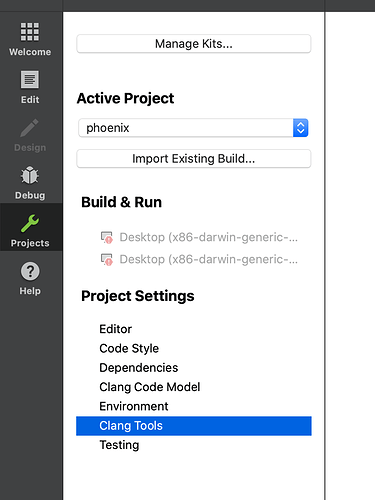 Where are the Run Settings?