One of the set of parts I am currently working on is a full set of four x two input logic gates from the 4xxx family for submission via git. Each part has sub-parts so that you can move the individual gates to wherever you like on the schematic. For me the part works fine, but el-j encountered an odd problem on his system: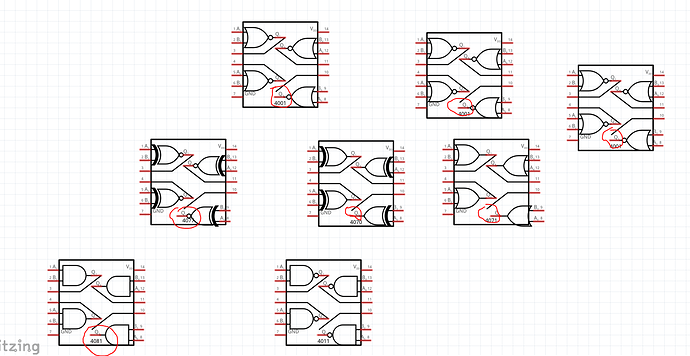 each of the bottom right parts is displaced by 0.05in. I cannot reproduce this problem for the life of me.
Can some of you please try the XOR version of the part: 4070 4 x 2 Input XOR Gate.fzpz (15.5 KB) and tell me if you get the problem or not. If you do, please state exactly how you added the part, click by click, and at what zoom level please.
Many thanks.