Hi all,
first post, yay! I have to say 'm a big fan of Fritzing, it's one of my favorite applications ever.
Thanks to the community that supported the development!
I'm designing a little RPi HAT these days, but i have very little experience in circuit design and if the Fritzing print service is suited for this.
Below is an image and the .fzz of the latest version of my circuit. Can i print this (ugly) circuit with the Fritzing PCB service and expect it to work?
Thanks,
Jo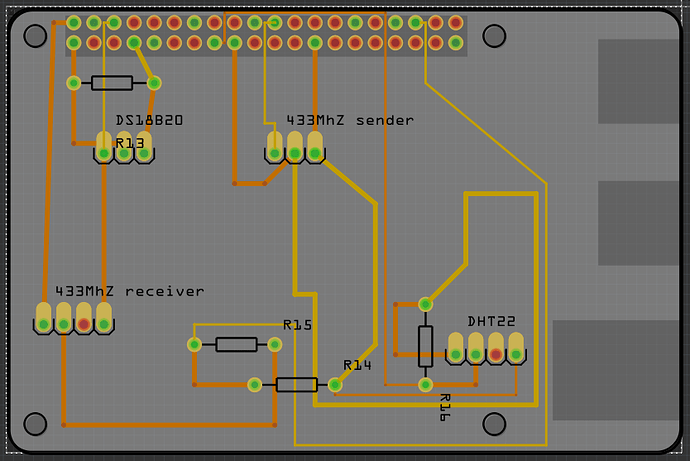 mamr_control_2.fzz (21.6 KB)