There seems to be a problem with the Power Symbols.
Fritzing 0.9.8 on Win 7.
I placed a 4001 from core parts and two different Power Symbols and connected as below…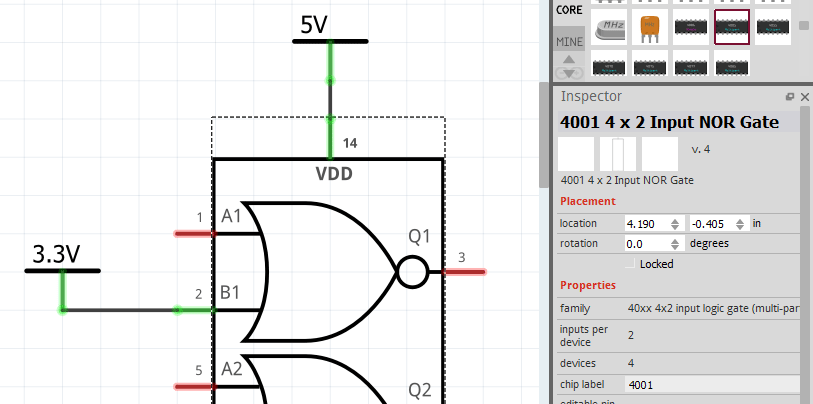 The problem is that Fritzing connects pin 2 and pin 14 together as can be seen in the PCB view.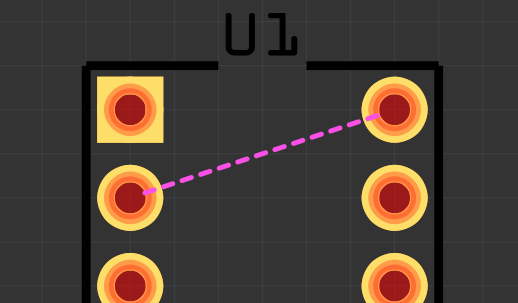 Also, I have a project that has three voltages, 5V, +15V and -15V (for the op-Amps). I can only find 5V, how do I set power symbols for the other voltages?