Hey guys,
I've probably done something stupidly wrong here, but after quite a lot of time of debugging and unable to understand exactly what the issue was, I thought I'd ask for some proper help.
I'm trying to design a PCB, which is powered by a generic two pin header. The issue is that in the PCB view the ratsnest takes negative to positive, or vice versa, then out to the rest of the board, which breaks routing.
I've checked connections in breadboard view, everything looks to be okay as when I click the individual positive or negative pins, all of the correct connections light up.
We can see this in the screenshot below for J8 - I expect two seperate ratsnests out from the header, but they merge into one across the pins.
Any help would be much appreciated - many thanks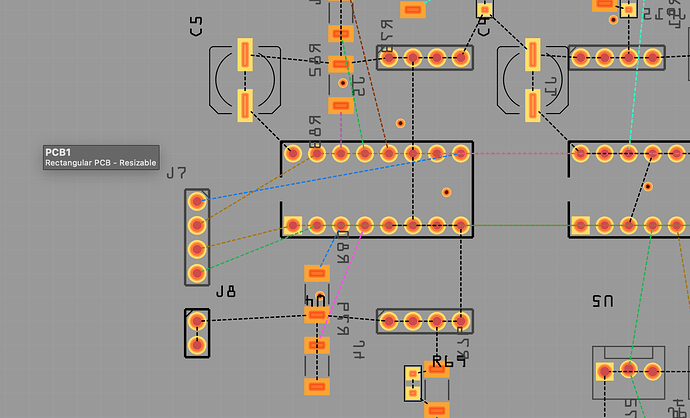 pcb_button_forum.fzz (54.7 KB)