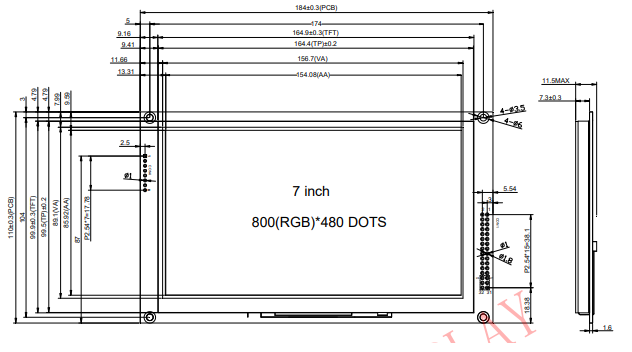 Is that enough ?..

Yes this should be enough to make a part. It may take me a while to post it though …
Edit:
This part should do what you want. As always before ordering boards print out the foot print and check it against the real part …
7in-tft-display.fzpz (9.2 KB)
Peter
Thank you very much, I'm grateful.
Oh okay thaks a lot!
Matheus