Somehow, my IC schematic symbol has 'separated' into two layers – 'part' layer and 'text' layer. I cannot get the text layer aligned with the part layer, so that the pin numbers (text layer) are 'over' the correct pins. Hopefully screenshot will explain/illustrate.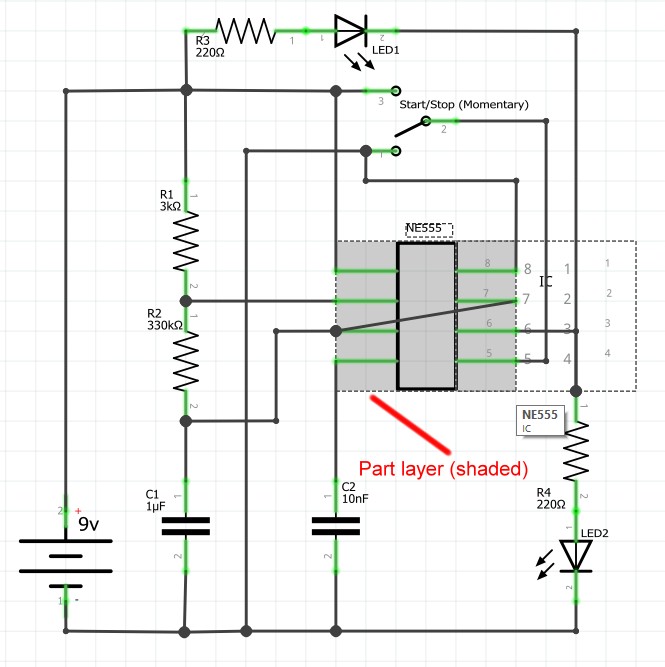 Notice part layer (shaded) with text layer (pin numbers) offset to right. The dashed line encompasses BOTH layers.
Can anyone explain how to bring them back into alignment? And how to prevent this from happening again?!?
Thanks for any guidance you can offer.
gary b