hi to all.
I'm totally new to Fritzing (and to arduino).
I'm trying to build a very simple NodeMCU multi-probes temperature device.
In reality, i did it again on a breadboard, I would like to replicate the same on fritzing to build a printable PCB (jlcpcb i think)
I have some issue with autorouting on Schema and PCB, but let's start step by step, do you thinkg this breadboard would work ?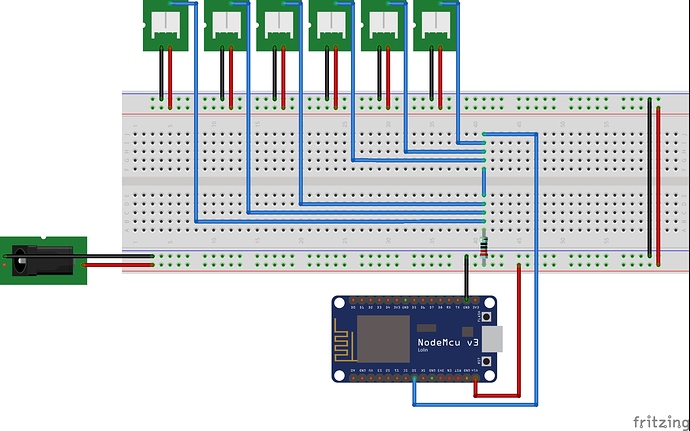 It's very simple: a nodemcu, a DC power jack (5v, but i'll add more parts later), 6 temperature probes connected with a JST connector. Each JST has one pin to the ground, one pin to the +5V and 1 pin connected to a 4.7kohm resistor and then to the 5V