Hello everyone,
I'm new in Fritzing, in this forum, and would like to have your feedback with my project :
a Raspberry Pi Pico (with MicroPython) into 2 headers, 3 LEDs, 3 push buttons, 3 potentiometers. This is for learning/playing with my students.
But one question : how to keep the "logic" (in breadboard, schematic) from the Pico pins without it in the PCB ?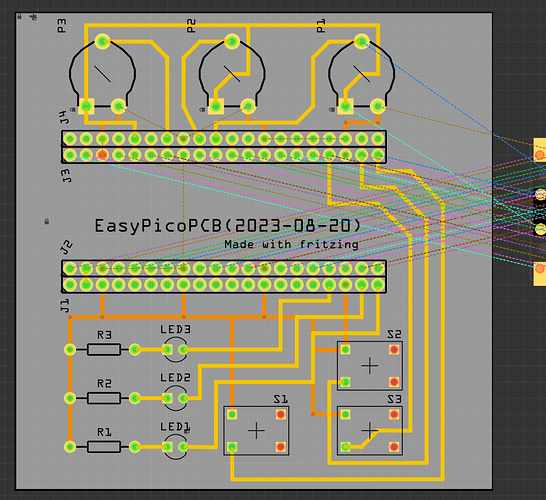 Thanks for your tips, cheers from France.


Mick
EasyPicoPCB_2023-08-20.fzz (126.3 KB)