Hey everyone, I've done a bunch of digging and no luck on finding a solution for this.
I made a custom part (SK6812 Mini-E LED) that I customized from LED strips I found here. After a lot of trial and error in Inkscape, I got a working part. However, after setting ground fill for my PCB using this part, it fills two of the upper pads in the process and leaves the bottom two unfill (like normal). I spent a couple hours reviewing my files and I don't see any thing wrong that is obvious.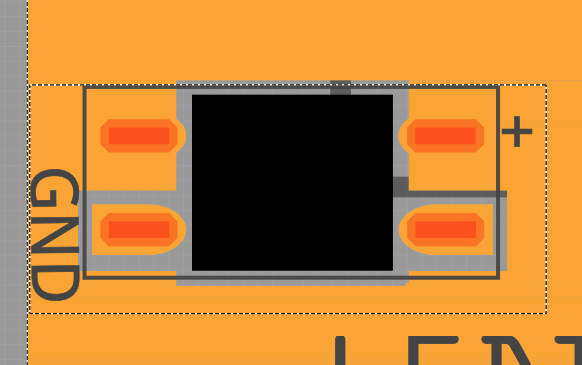 The only thing I found searching the internet, is something about matrix transformations, except I never used any of those, at least not intentionally. I attached the file. Thanks for any help!
SK6812 Mini-E RGB LED .fzpz (11.6 KB)