Hi guys, begginer here. I'm trying to create a new part for a GY-61 accelerometer. In order to do this, i made a drawing of the part on Photoshop, and exported it as a .svg. You can find the result here, at this link: http://imgur.com/a/GVMvJ (can't post more than 1 image since i just signed up!)
Yet, when i try to upload it on the Fritzing editor, this is what I get: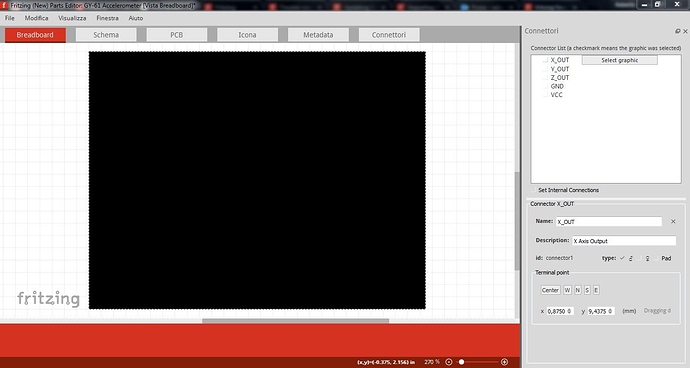 Any idea on how to solve the problem?