Pine Microsystems Inc. has come out with a new IoT device… the PADI IoT Stamp, supposed to be released by the end of this month for a buck ninety-nine. The postage stamp size module will only be available as a stand alone unit, no breakout boards or dev kits available at this time… so you will need to make your own.
Attached is the Fritzing part and footprint with through panel thermal pad to get a jump start on your PADI IoT projects. I am also working on a breakout board which I will post here when finished.
https://www.pine64.org/?page_id=917
http://files.pine64.org/doc/PADI/documentation/padi-iot-stamp-datasheet.pdf
PADI-IoT-Stamp.fzpz (25.9 KB)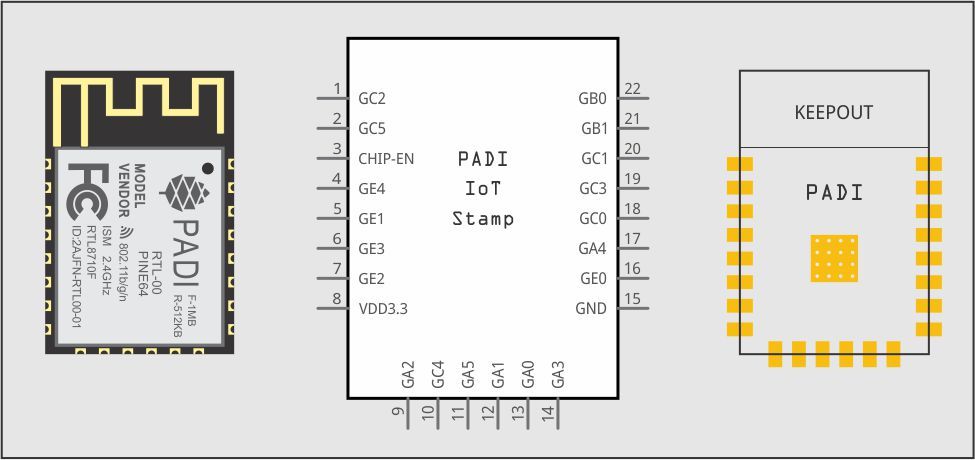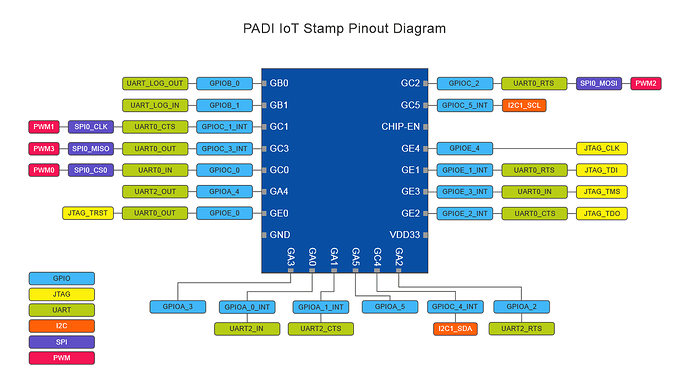 Pinout looking at backside of IoT Stamp.