This switch has PC pins for soldering to a PCB.
The three switch pins have a separation of 100 mils.
However, there are "ears" or solder tabs at the end of the switch body, so this part would have three holes for the PC pins and two larger diameter holes to pass the solder tabs thru the PCB as shown in the attached drawing: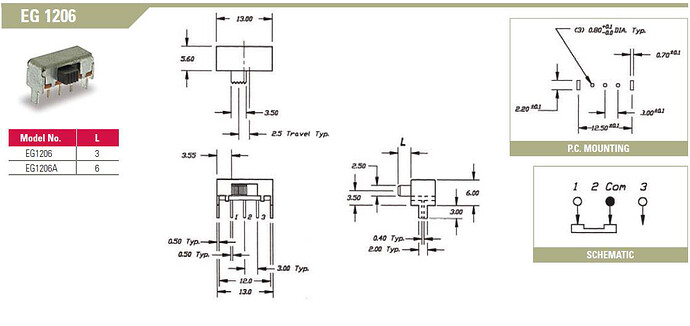 I would appreciate help drawing this part.