Hi, it`s me again with the Truck Simulator Project:
https://hackaday.io/project/8448-real-dashboard-truck-simulator
I found a suitable code that works for my Truck simulator but it needs modification and I need your help.
This code was ment for a toggle button. It has two functions:
1# Press short and print a given letter (e.g. "g")
2# Press and hold and print a different letter (e.g. "g")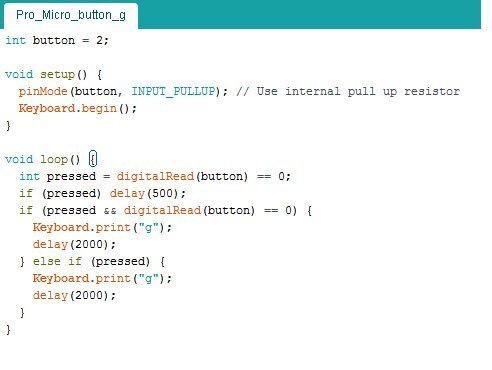 What I need is simple: "When the input changes state, send the letter"
Please note: It shouldn't cause a loop / string of letters. Remember this is a "toggle switch" and not a push button. So with every INPUT change, just send one letter at the time and wait for another INPUT change to send the same letter again without causing a loop.
Thanks for helping!