Hey everyone,
I'm looking for a way to create fancy looking faceplates for a synthesizer using PCB. Since Fritzing does not have editable layers, modifying the copper layer or solder mask layer is a challenge.
I have two questions:
Any idea if it's possible to add svg graphics to the solder layers?
Is it possible to modify the solder mask, so the copper is seen through?
Here is an example board design:
Bottom copper - connecting all components
Bottom copper - the black lines are also on that layer. They don't touch the actual components, but they are visible.
Solder mask - where you see gold lines, that's the top copper layer is visible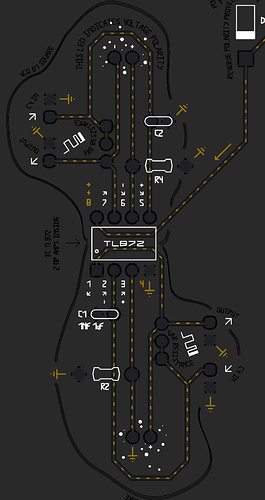 Thanks!