Steps I took that resulted in the problem:
I spent 2+ hours working on a breadboard, schematic, and PCB. When I was done, I exported a gerber, looked at it on OSHPark, and saw that I had some work to do. I had exited Fritzing though, so I reloaded it, and opened my project.
A couple wires on the breadboard now showed dotted lines that weren't there before, and many things on the PCB are messed up:
green circles where junctions in wires used to be, with wires no longer being connected. (many of these)
traces missing in some spots
What I expected should have happened instead:
I expected to open it and see what was there when I last saved!
My version of Fritzing and my operating system:
Latest Fritzing (0.9.2) on Windows 7 64 bit.
I'll attempt to attach my project file if I can figure out how. (It requires the Adafruit library.)
Apparently .fzz files aren't "authorized" to upload? I've attached a screenshot, highlighting some of the issues, and uploaded the project file to my site: http://www.surprisingedge.com/files/busy-box.fzz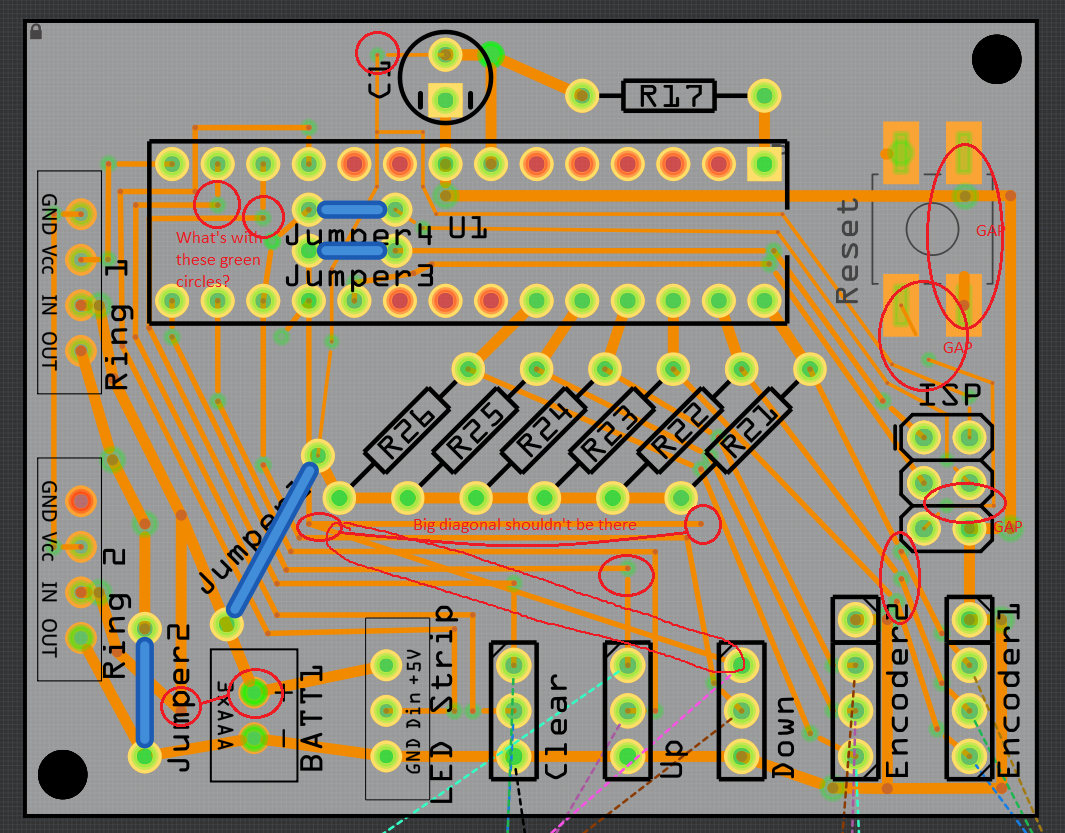 Here's how the board looked when I exported the gerber and uploaded that to OSHPark. As you can see, the traces that are missing in Fritzing are there, before I closed Frizting and re-opened my project.
(Well, I would add it, but apparently new users can only add one image.)