I am currently building the MEGA BREAD project for myself and my son to tinker around with.
In the near future, this is to be a base station for robotics control and programming.
The keyboard is a 30 push button switch base with 10 outputs and 3 inputs.
From the below images you can see that the common blue wires on the schematic are the top yellow wires going to the analog input rail. They are each connected to a 3 stack switch setup on the common side.
The 3 feed lines on the right side (Red, Yellow, Blue) are the question.
Is it better to supply the feed lines with a digital source, or just connect them to analog in, or use an actual signal ?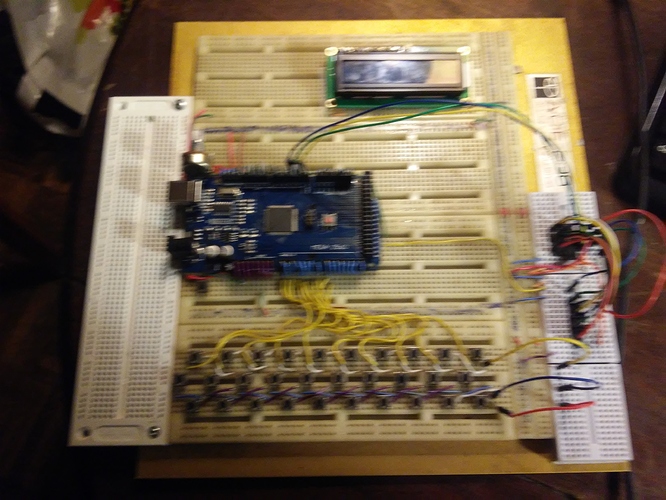 Any help would be appreciated.
Pigeon Kicker