Hello gentlemen.
So I had my first PCB fabricated, a simple breakout board for the AD5206 digital potentiometer. I used a readily available Fritzing part that had an SMD variant, and I thought all was good. However, when both the chips and the PCBs arrived yesterday, I found that the chip is slightly wider than the part footprint on the board. (Reference photos below.)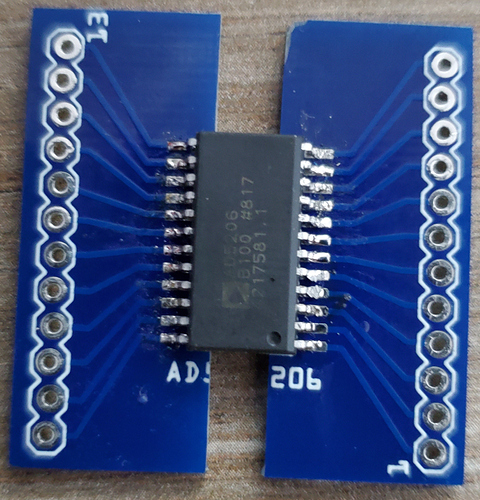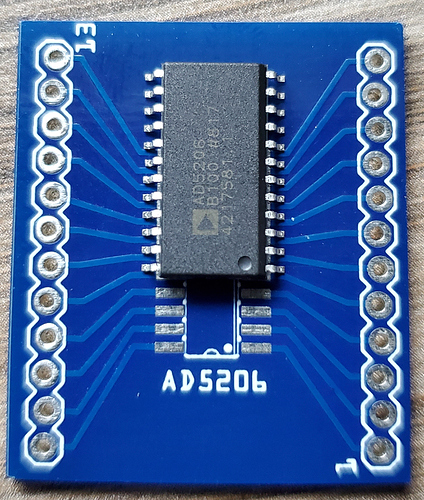 The part footprint on the PCB has a spacing of 4mm between the pads, but the connectors on my chip have an inside spacing of 8.5mm. For the breakout board I was able to make it work by cutting the PCB in half; this is fine for breadboarding but I'll need a correct footprint for the final product.
So my question is am I better off creating a variant of the existing part, making a new part from scratch, or editing and saving the existing part as a new one? I can't devote a lot of time to this, only a handful of hours; I know there is a learning curve here, and have several tutorials at hand, but if there are shortcuts to accomplish I'd love to know. And finally if possible I'd like to be able to contribute my part back to the community, so I need to account for best practices and community guidelines.