I've found over the web quite a few ressources for small (ipod like) capacitive wheels. I'm trying to build a large one for a project.
The electronic is easily made with an arduino and CapSense library. However I'm quite a beginner with the PCB manufacturing process and I don't know if it's possible at all to make the one I've designed.
Here is the fritzing project if someone has time to take a look :
Capacitive wheel.fzz (18.1 KB)
My main concern is about the manufacturing of the wheel itself :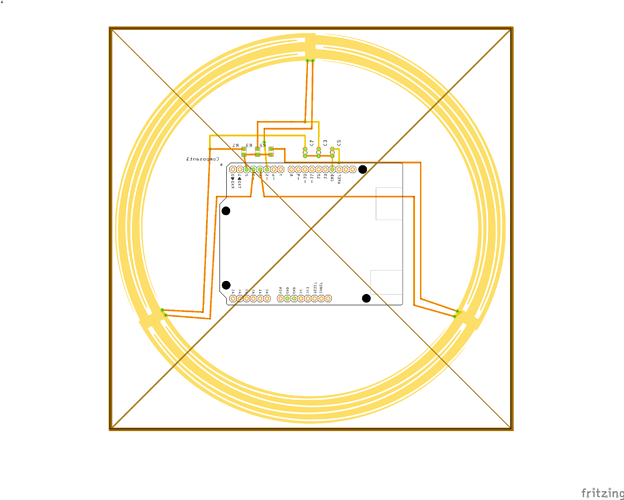 Does someone know if it will work as designed?