Dear all
Please i want the fritzing part of this component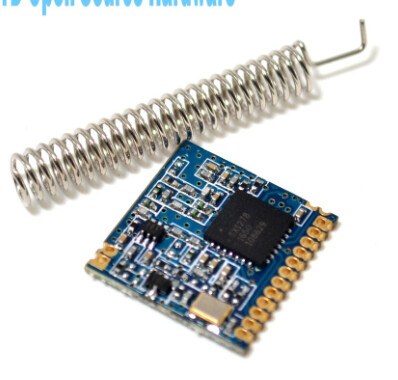 Best Regards
Not enough information to do anything useful. We would need a website with the dimensions, and connections for the module.
Peter
These are some information about this part: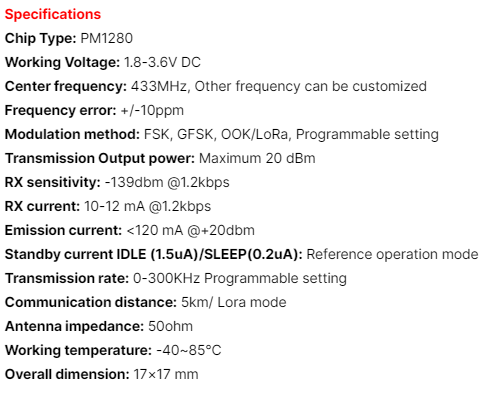 Features
FSK/GFSK, LoRa (Long Range) spread spectrum technique
Half-duplex communication
Excellent blocking immunity
Channel rejection ration (ADJ): 56dBm
High RX sensitivity: -139dBm
ISM multiband, free of charge with no need to apply for frequencies
Optional multi-frequency, multiple transmission rate, can be applied in FDMA and FM technologies
Intelligent reset, low voltage monitor, timing wakeup, low-power mode, sleep mode
Low power RX current
256 Bytes FIFO TX/RX
ISSI channel detection
Multiple transmission modes, FIFO and direct mode
Various Configuration, AFC/air wakeup/low power/carrier sense/FEC error correction/AEC encryption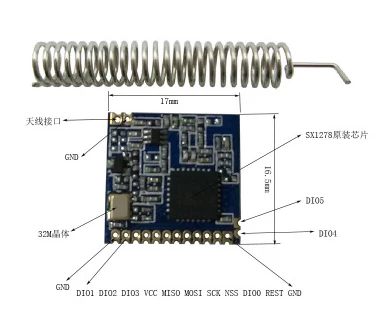 OK here are a couple of parts that should do what you want. The first part is tht so you can use 1.27mm headers to plug the module in using the inside set of holes (DIO4 and DIO5 will be a little dicey!) The SMD part has pads to solder to the pads on the board. On the SMD the rf (ANT and GND) are not connected as you will probably need to do something special there directly to the module I expect (likely solder the antenna directly in to the hole on the module!)
LoRa-sx1278-module-smd.fzpz (16.0 KB)
LoRa-sx1278-module-tht.fzpz (16.0 KB)
In breadboard it is necessary to start from the pin on the module because the 0.05in pitch confuses the wire connector and it will usually connect to the wrong pin unless you start at the pin on the module.
Peter