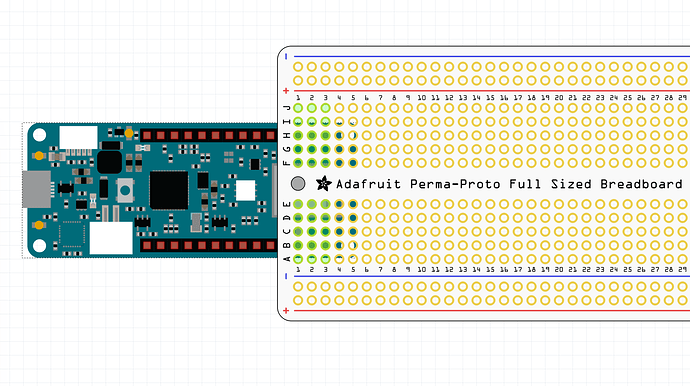 Referring to the attached screen shot.
Using
Arduino MKR 1010 FZPZ
and
AdaFruit Fritzing Library
When I attempt to bring the Arduino to the top, or send the Full Perma-Proto breadboard tot he bottom, nothing happens.
The Arduino seems to be bound to the Breadboard layer, not Parts. While the Perma-Proto is bound to the Parts layer.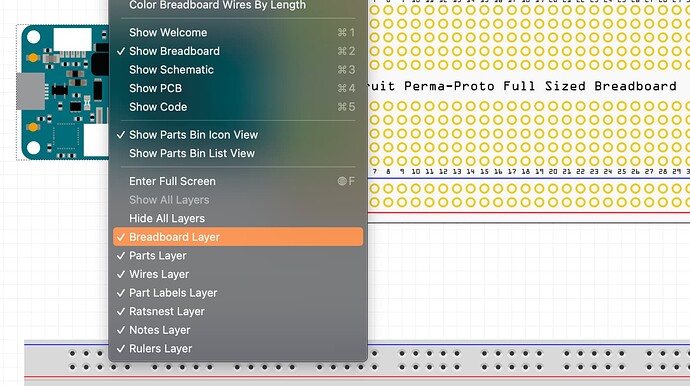 The question: where in the editor can I adjust this? I've opened up both in the parts editor and have been googling but can't seem to find where that property is set.
Much appreciated.