Steps I took that resulted in the problem:
Both the leftmost pin of the switch and the pin of the relay connect to GND (in the schematic), which is also that horizontal stripboard trace. I wired it up like this: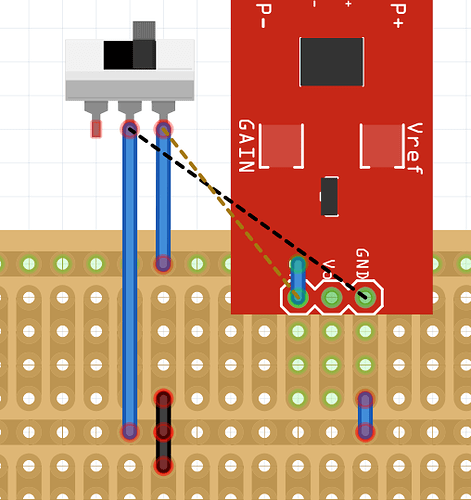 but it still shows the ratsnet. I get this rather often in slightly different variations. Sometimes redoing the connects solves it, but often not.
What I expected should have happened instead:
The connection is implemented, as in the schematic, so I expect the ratsnet to disappear.
My version of Fritzing and my operating system:
Version 0.9.3 (b5c895d327c44a3114e5fcc9d8260daf0cbb52806 2016-04-19) 64
On Windows 10 Pro, version 21H2
Please also attach any files that help explaining this problem:
bug reproduce.fzz (6.1 KB)
(I cannot add more pictures, as I'm a new member)